Tote bag 'Ceci n'est pas un designer bag'
Regular price

Sale price

€19,95
 Product specifications:
Size: 38 x 42 cm (14.96 inch x 16.54 inch)

Tested strength: can carry up to 20 kg (44,09 lbs)

Material: 100% organic and fair trade cotton - with quality mark 

Washing: hand wash only. It's advisable to remove stains with a bit of water and a damp cloth at the location of the stain only. The bag can be ironed. 
About the design
This cotton tote bag is the perfect accessory for everyone who loves Chanel and French art! It features the classic 2.55 bag. Written in part French and part English underneath is the quote ' Ceci n'est pas un designer bag' which translates to 'This is not a designer bag'. A fun combination of Fashion, art and philosophy.
The quote is inspired by the painter Magritte who's famous for his ' Ceci n'est pas une pipe' (this is not a pipe) painting of a pipe. If you're not familiar with the painting: the joke is that it's not a real pipe, because it's a painting of a pipe. The same goes for the bag. Of course the real Chanel 2.55 is a designer bag, but what you see is not. Although... it is printed on a bag as well, isn't it? So is it maybe a designer bag after all? ;) That's up to you to decide!
FREE shipping for EU and UK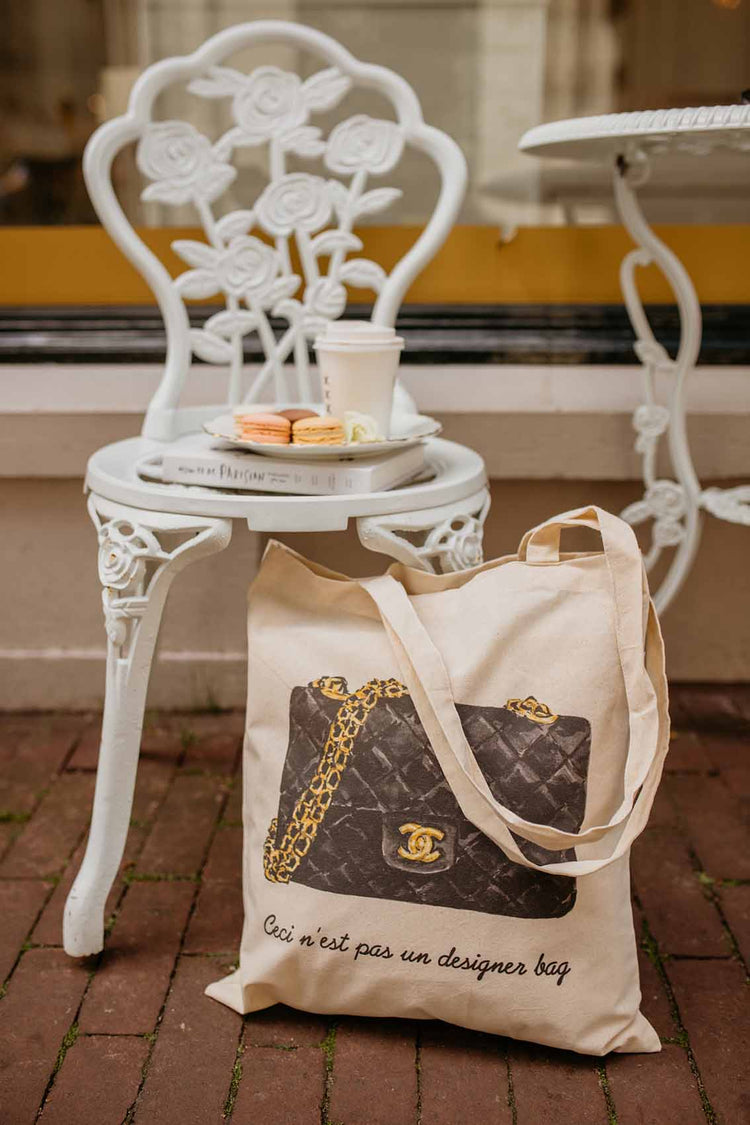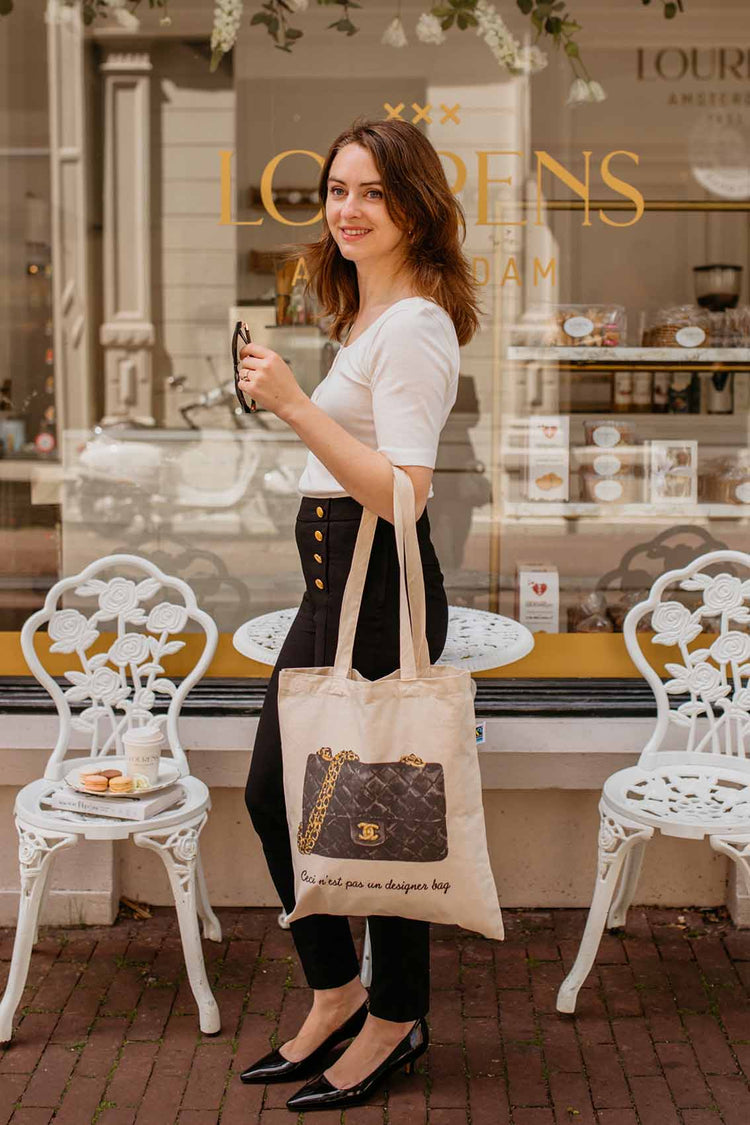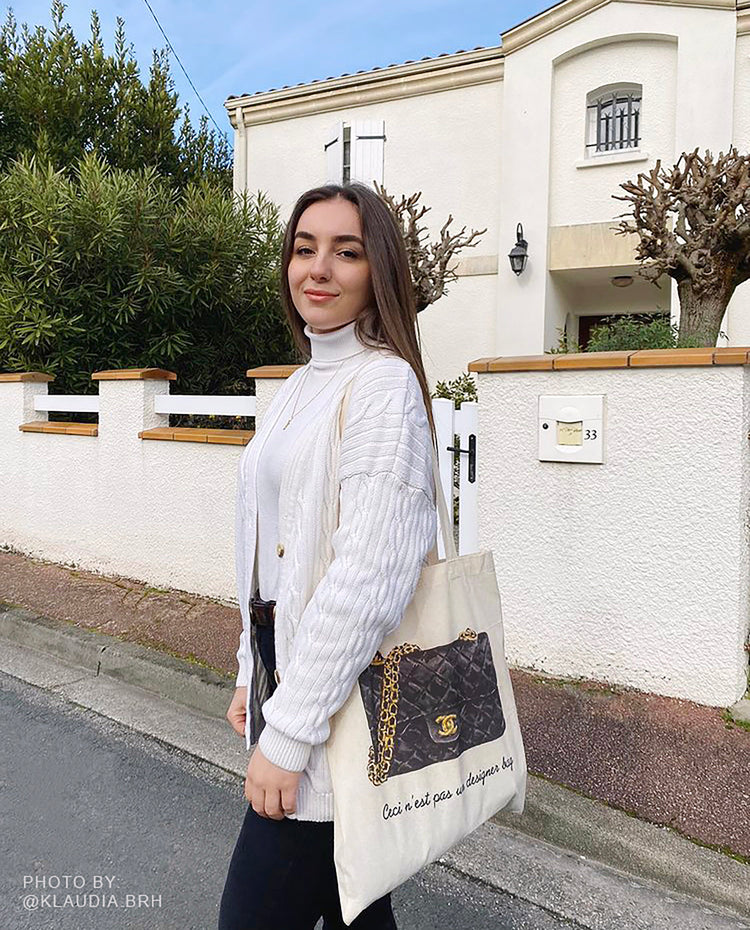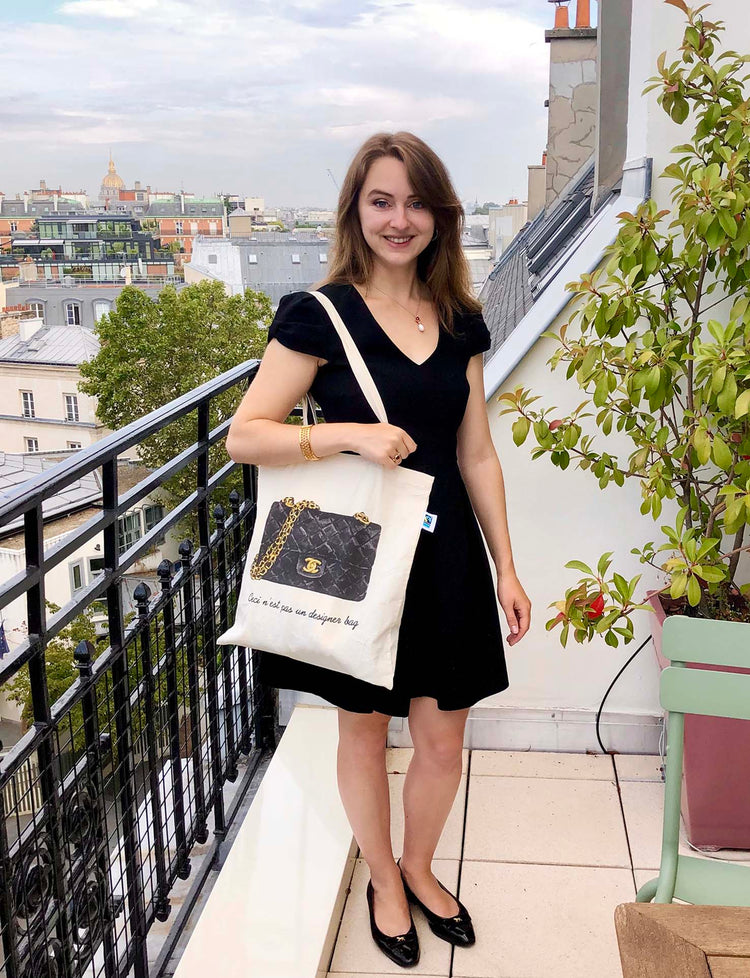 Excellent tote bag!!
The tote bag is of very good quality, it's stylish and an eye-catcher. Plus the illustration is perfect and the comment on it very funny! I love it <3
Super Tote Bag
All was perfect! Thank you
Unique tote bag
Excellent work I love it l, it is really unique tote bag.
Thank you
Nice Bag
Love my new bag! Nice design, print and bag!
Super fast super trustworthy